Exterior lighting applications can certainly be tough areas with which to deal. Extreme temperature variations and wet climate conditions can wreak havoc with traditional lighting fixtures and bulbs.  LED is once again the only solution you need. Optimal for wetter areas and moist, humid conditions, LED linear lighting provides constant, bright and dependable illumination even during the most treacherous of weather events. And exterior use isn't all this fixture is limited to. Perfect also for indoor applications that present moist and/or more rugged settings, LED wet location linear and LED tri-lighting is the answer.
Constructed out of waterproof, extremely durable materials, these lights are highly efficient and extraordinarily resilient. Brighter than multiple fluorescent bulbs combined, LED linear lights are ideal for environments which pose a challenge for lamps that may not otherwise be up to the task. So what types of applications are these specially designed LED linear pendants, LED wet location high bay lights, and LED tri lights useful for…
Where Can You Use LED Linear Lights...The Possibilities are Endless!
Certainly outdoor use is within the wheelhouse of the LED linear pendant and bar type lights. Rain, snow, sleet--more reliable than the postman--these fixtures feature an expected lifespan of greater than 50,000 hours. Braving any storm, they maintain their luminosity and provide excellent coverage regardless of weather conditions. Also these lamps prove incredibly useful for barns and garages, areas in which lighting needs to be powerful and still up to the challenge of less than ideal conditions. Constructed so as to be carefully sealed and thus impervious to water, dust or corrosion, these fixtures require no warm up time and are flicker-free. Car washes are certainly within the capabilities of this style LED wet location linear light, not to mention . Locker rooms where often the air can be extremely moist and damp--virtually anywhere that a wet location LED bulb will face a distinct environmental challenge, the LED linear wet-use light will perform perfectly each and every time. Easy to install and super easy to maintain, these tri-lite, pendant light and bar style light LED fixtures are guaranteed to save you time and, more importantly, money.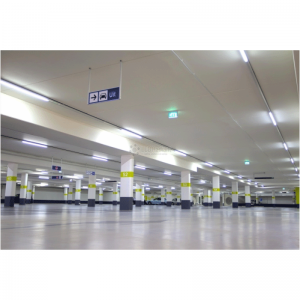 Not sure what type of LED fixture your application requires…We understand that the technical language associated with the lighting industry can often seem challenging and difficult to understand. That is why we are available to help. Certainly email or call with any questions you might have. Or take advantage of our online chat feature. We will walk you through it.